eThought
A Spirit of Power, Love & Discipline - Pack of 25 Cards - 2x6
Regular price
Sale price
$12.95 USD
Unit price
per
Sale
Sold out
A Spirit of Power, Love & Discipline - Pack of 25, two-sided Bible cards. 2" wide and 6" tall. Stay encouraged and uplifted with this pack of 25 Scripture cards. Each 2x6 double-sided card features a Bible passage and encourages Christian readers to understand that God has given them a spirit of power, love, and discipline. An excellent source of motivation for any believer!
2 Timothy 1:7-10 says: For God hath not given us the spirit of fear; but of power, and of love, and of a sound mind. Be not thou therefore ashamed of the testimony of our Lord, nor of me his prisoner: but be thou partaker of the afflictions of the gospel according to the power of God; Who hath saved us, and called us with an holy calling, not according to our works, but according to his own purpose and grace, which was given us in Christ Jesus before the world began, But is now made manifest by the appearing of our Saviour Jesus Christ, who hath abolished death, and hath brought life and immortality to light through the gospel...
Made in the USA. Buy direct from eThought here in the original condition and packaging.  See our best-selling pack of Bible Cards:  Designed for Young Children | Designed for All Ages | Designed for Bible Study |
Share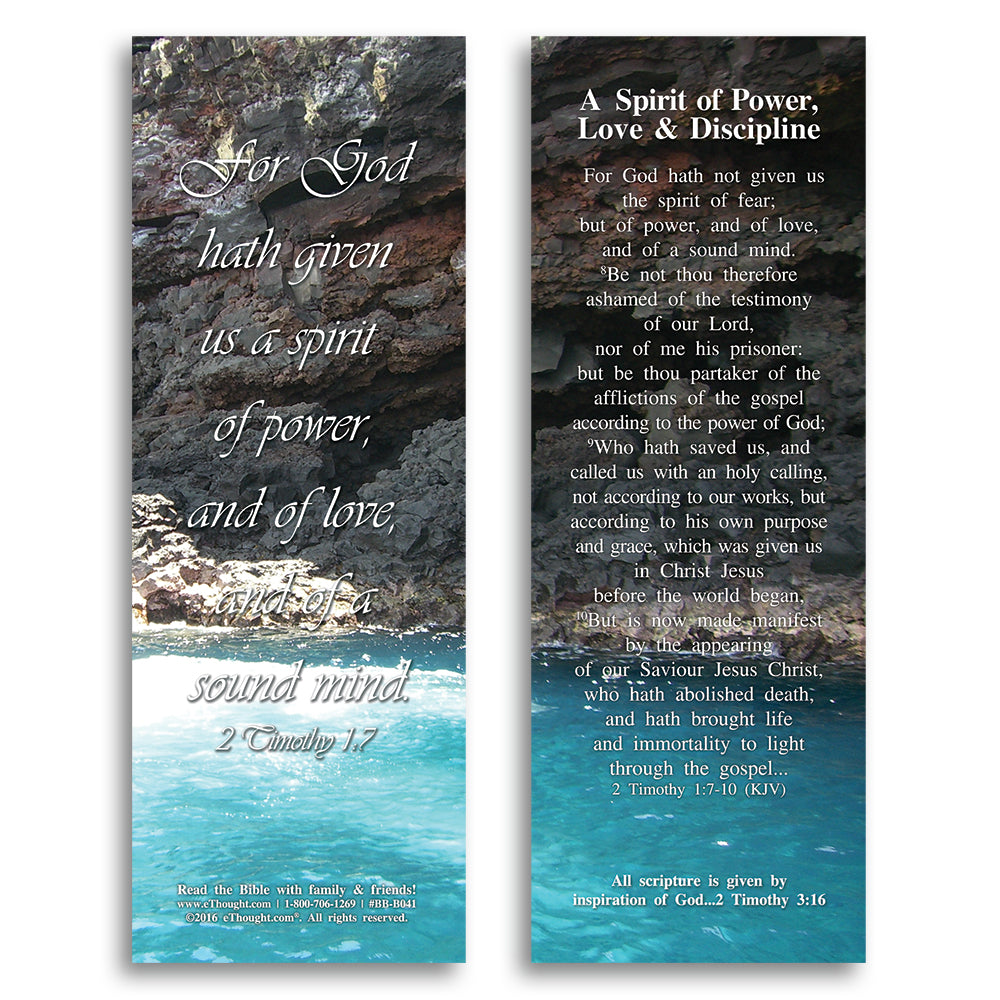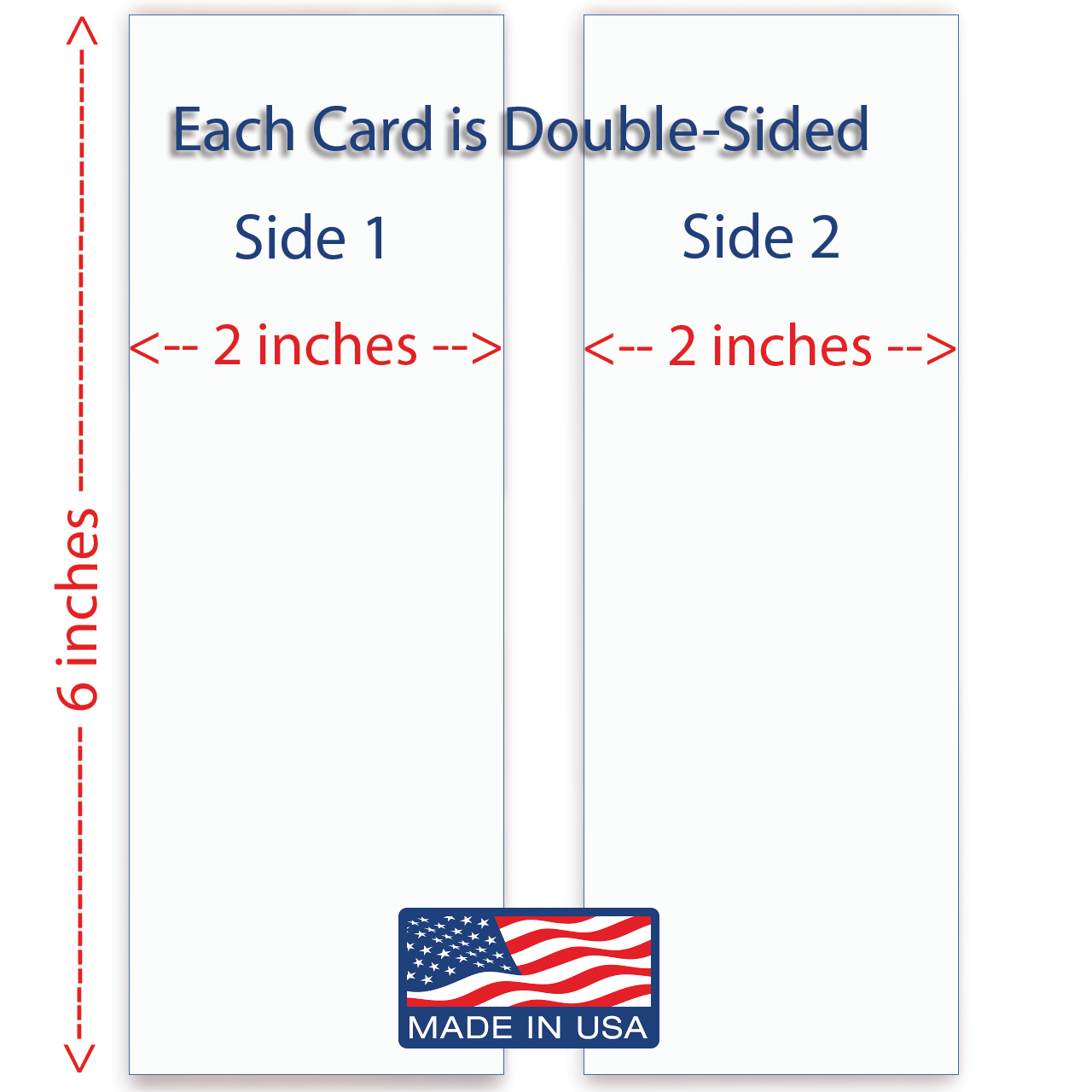 Encourage someone today
Our Bible cards and related materials are a perfect gift for:
Special Events
Graduations
Birthdays
Easter
Christmas
Mother's Day
Father's Day
Or many of our customers use them as handouts for visitors, youth groups, senior groups, homeless, shut-ins, or just sharing a word of encouragement with friends, family and acquaintances.
Search our Catalog